HardingFPA Desktop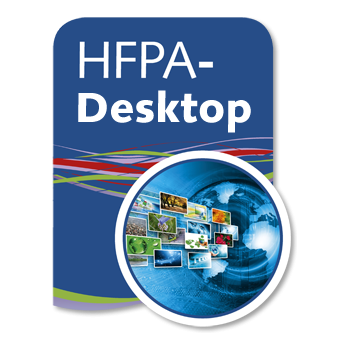 The Desktop edition is designed for organisations that need to test and certify baseband video or file based content. It fulfils all requirements for UK DPP tape and file based delivery.
Your Licencing Options
• Full perpetual licence with one time payment, and annual maintenance
• Annual licence.
• 4K, 8K and HDR options also available.
The HardingFPA is now available in the new Version 6 release.
While acknowledging the heritage of more than 15 years of HardingFPA development, Version 6 incorporates new advanced algorithms optimised to provide the highest levels of repeatability and reproducibility across the many formats and encoding techniques used in today's broadcast environments. The new HardingFPA also has new features and tools designed to provide increased insight and detail on any problems identified by the analysis.
Usage

Single User; SD and HD SDI capture with File Analysis capabilities including QT Reference Files.

Tests broadcast material for compliance with Ofcom guidance on Flashing Images and Regular Patterns in Television, or equivalent in other territories (e.g. ITU, NAB-J).

Platform

64-bit Windows 10 or 11; macOS 11 or later for Intel; macOS 12 or later for M1.

Resolution

Supports broadcast television material up to 1080p60 SDR. Licence extensions for UHD/4K, 8K and HDR, including HLG, PQ and Dolby Vision.

Inputs

SD or HD SDI; Files wrapped in MXF, MOV or AVI containers and QT Reference Files. CODEC support for AVC-Intra 100, Apple ProRes, IMX50, and Avid DNxHD and many others is provided.

Analysis Version

3.5 for files delivered under Digital Production Partnership Technical Delivery Standards; 2.5 for legacy SD SDI content.

Features

Complete suite of HardingFPA tests; Luminance flashing, Red flashing, Extended flashing and Spatial Patterns analysis.

Provides real time analysis of live video.

Full graphical user interface including: risk evaluation, diagnostic information, frame by frame and in-frame information, zoom and replay controls.

RS-422 control of VTR.

PDF report of failing sequences.

PDF pass certificates.

Options

Designed for installation on your own computer. SDI capture requires suitable Blackmagic Design hardware (not included).